The Random Lake Fire Department has been in existence since 1907. It is a volunteer department. We at Badger Tag & Label would like to commend all of the volunteers that currently serve the local fire departments as well as those who have for the past 100+ years. They make a huge commitment to keep the local communities safe. We are grateful for their service and for caring for those in need.
Current employees serving in these capacities are Jim and Bill, both with the Random Lake Fire Department, and Dan of the Cedar Grove Fire Department. Combined they represent 75+ years of EMT/Fire Service to the local communities. Bob Thiel, president of Badger Tag & Label, is an honorary member of the Random Lake Fire Department who served for over 40 years.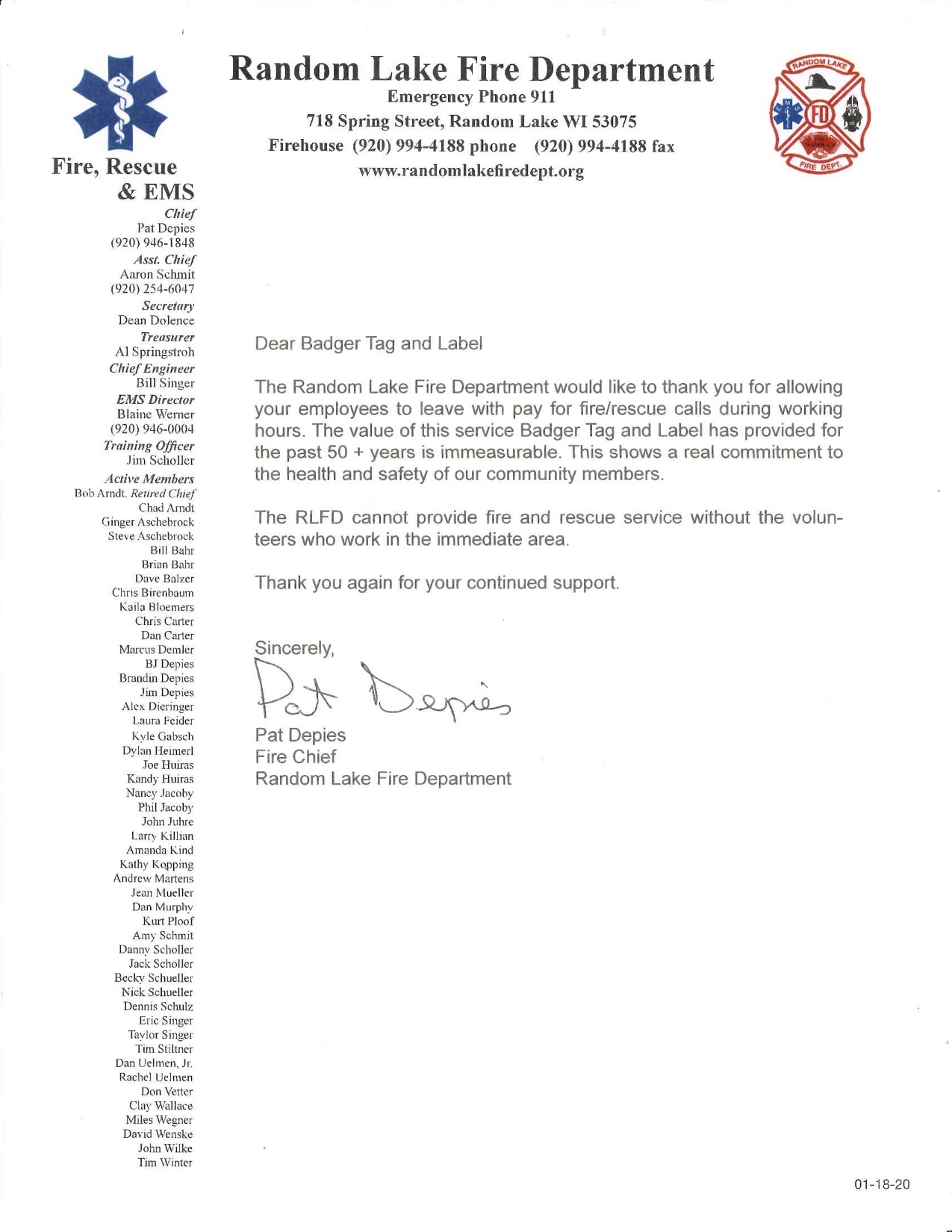 Badger Tag & Label has been a supporter of the local fire departments for 50+ years by allowing their employees to leave their shift to go on fire and rescue calls. This allows these associates the opportunity to serve the community while still receiving their full pay. The RLFD ambulance averages 350 calls per year. Badger has also been a regular donor to the fire department.
Thank you again for your service.